Holding in the Light to cleanse, heal, bless, and release energies is an age-old practice coming down to us from The Ancestors of every culture! Most of us have been doing it since we were children.
I formalized my healing abilities by studying herbolgy in 1992 along with Reiki instruction, and formally becoming a Christian Science practitioner in 1991, and adding my ministry license in 92.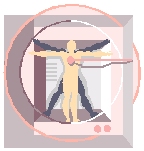 I practice energy and light healing on a daily basis, along with deep prayer and breath work.
You don't have to leave your favorite chair or your hospital bed, or pick up the house. We are One in the Light!
During a session of healing, you sit and relax, and chant or sing the prayers of your choice. I send healing light and energy along with prayer. I will have advised you on what stones or object to hold, or where to place them, if this seems helpful and manageable.
My charges for this service are a bit above market rate among Christian Science and Reiki practitioners, due to the extras I incorporate and my length of experience.
Among my 'road-men' in healing energies is a persnickety and taciturn Arctic Hunter, who advises me at length and in detail about everything from dietary protein to exercise to types of berries! He has never let me down.
There are also two angels, one of the rainbow and one of flowers, and a medieval queen. If this seems too far out, remember I have sheepskins!



Shoot me an email at MarieSpider@live.com.




View Cart / Check Out

---
| Return Home | Just Good Psychic Advice | Tarot | Here's Looking UP!! | Seances | Decoding Your Dreams | Energy Healing | Haunted? | Contact Me | Special Offers and Coupons |